NECROMANCY & DEMONOLOGY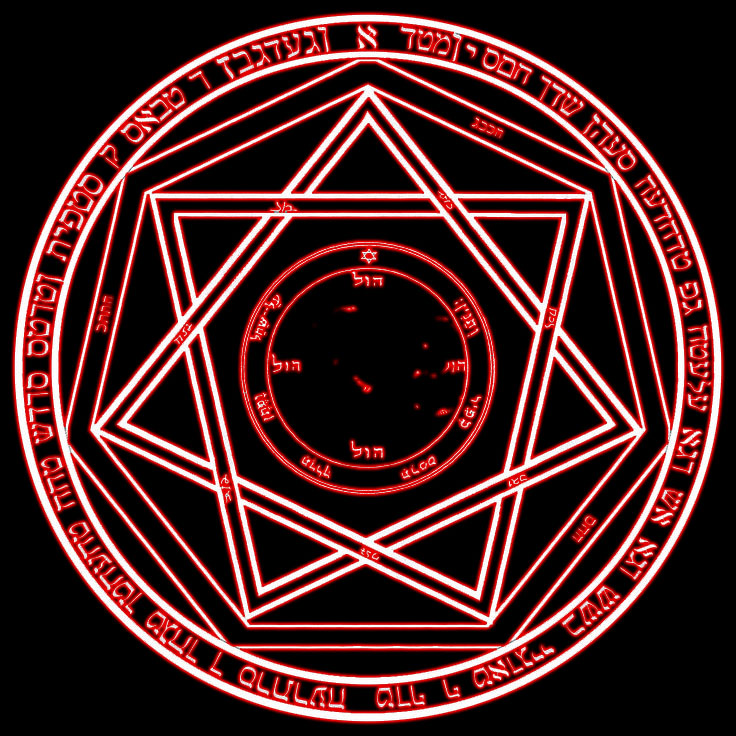 You may notice several references to necromancy and demonic symbols throughout the comics MEAT and SNARES. These are taken from the Ars Goetia and the Lesser Key of Solomon. Snare for instance has the mark of Marbas scarred onto his chest. On page 17a of MEAT, you may notice a fairly weathered devil's trap on the ceiling. And on either side of Father's throne on the same page, if you look closely you can see the symbols for Bifrons and Marbas to the left of the throne and Murmur and Samigina to the right of the throne. The symbol in the center is Malael. He is not found in the Ars Goetia but is the main deity of worship for the inhabitants of North Brother island in the PIECES universe.
Below, you will find brief descriptions of the demons referenced in the PIECES universe. Malael is a bit more detailed and not so brief.