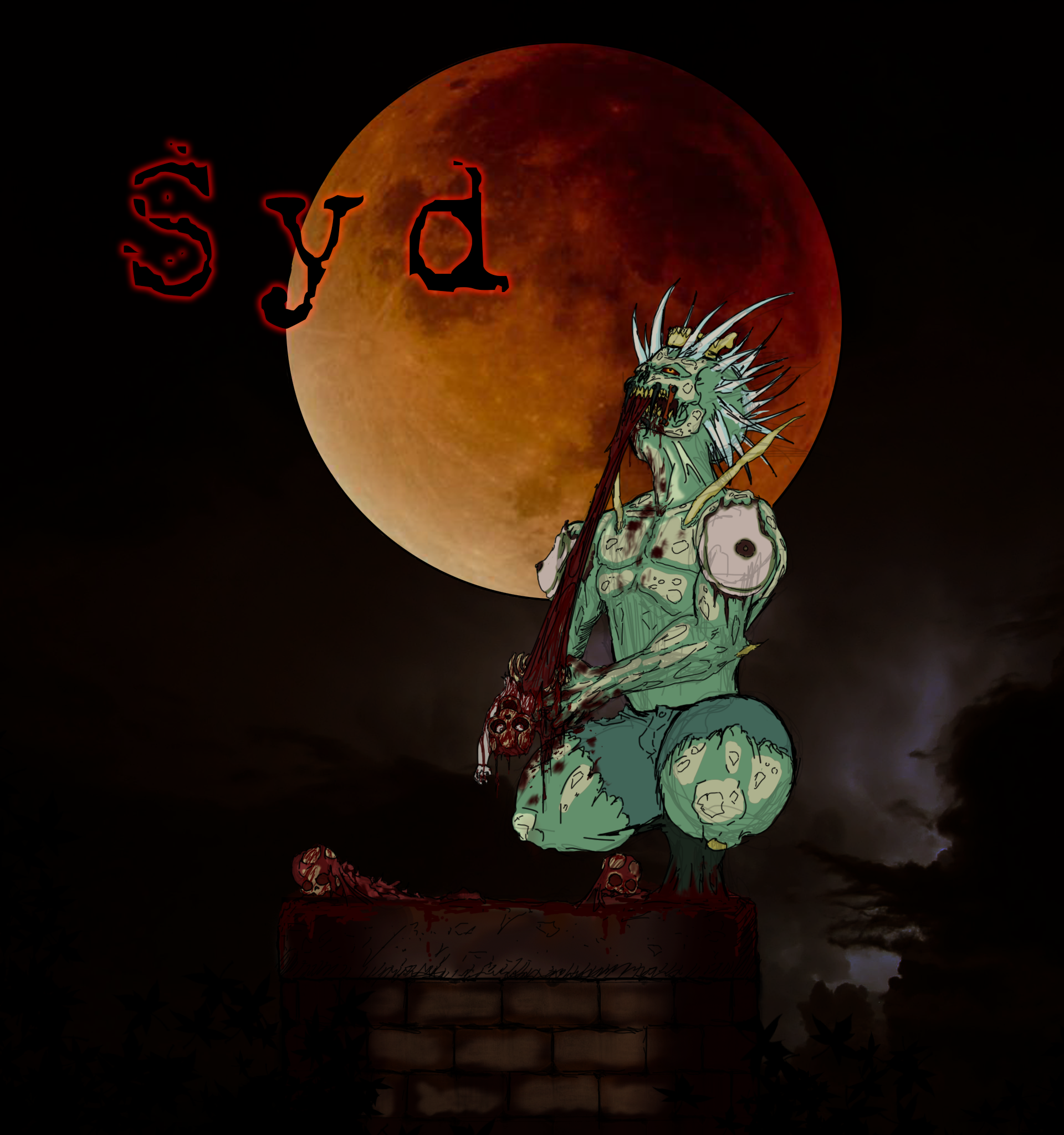 Syd is bat-shit crazy!
He had a rough upbringing and as a result is semi-feral. He and Lexa joined the family along with Snare around the time the hospital started to fall apart and things went bad.
The Snares are far from your typical family and if Syd plays any role it would be that of both the son and the dog. more so the latter.
Syd is not allowed to eat at the adults table as not all members of the clan are tolerant of his presence.
Plus he eats babies, and that's just gross.
You can read all about what made him into the psychotic, feral man-dog he is today in the first chapter of SNARES in the comic section HERE!