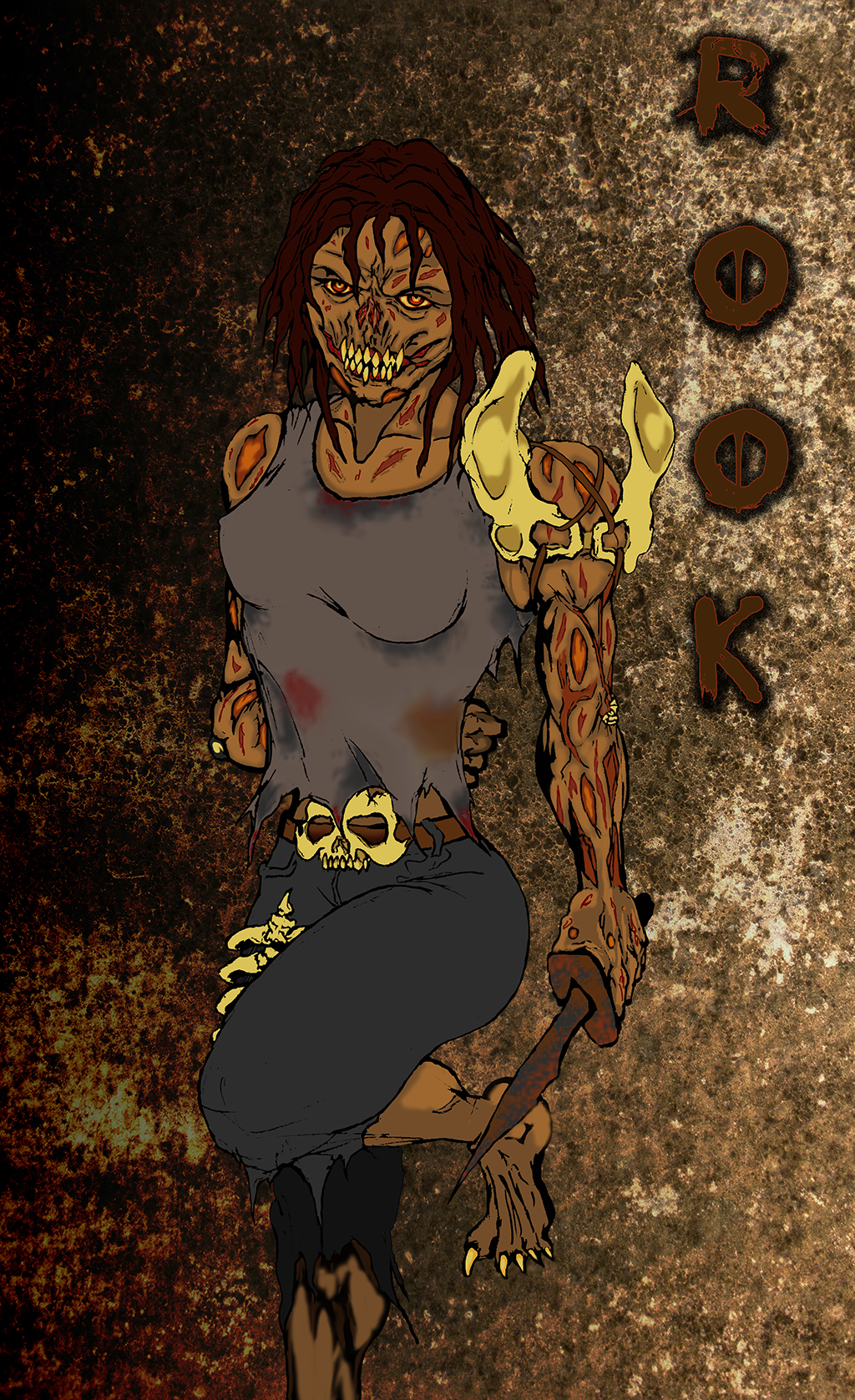 Rook is second in command of the clan and Father's favored subordinate.
She wears human remains like some of the others, however hers are not worn as trophies of bloody conquest but rather the remnants of a lost loved one. She also has deep cuts at each corner of her mouth extending a grisly smile, though ironically as she is always in a foul mood and not generally a fan of discussing 'how she got these scars'.
Rook is a dark and mysterious character with a past filled with pain and sorrow, but also a stern and unforgiving word of authority within the clan.
Those who defy her don't live long to boast about it.